RealtyWorks
Works With You
Many people are confused or daunted by the real estate process. We get it. Buying or selling a home is a very difficult decision. But it doesn't have to leave you with a bad experience or with anxiety of asking the questions of, 'Will I get the best price for my home? Will my house sell? How do I get approved for financing?' or asking yourself, 'What is escrow?'
We not only know what it takes to build a home, we help guide you through the buying and selling process so you become the expert. Having our client's best interest is what motivates us! We listen carefully to your needs, wants, and concerns and we go to work in finding the right solution for you.
RealtyWorks is a real estate brokerage provider for the surrounding Chicago Suburbs. Founded on the belief that people are more important than profit, placing people in purposeful homes is the desire and passion of our team. 
Ensuring a smooth process for our clients is crucial, but empowering them with the confidence and knowledge of homeownership is even more important. RealtyWorks' goal is to serve its clients by providing them with the tools that will empower them to make one of the most important decisions of their lives. Building trustworthy relationships that build homes is why we are here.
Maybe you are self-employed and have heard it is almost impossible to get a house. Maybe you are selling your house so you can find a home that will accommodate for your growing family. Each story is different, and so is each answer. From the pre-qualifying process, to staging to sell, to negotiating price and even after closing… RealtyWorks is here to serve you! Because Real Estate isn't about profit, it's about people.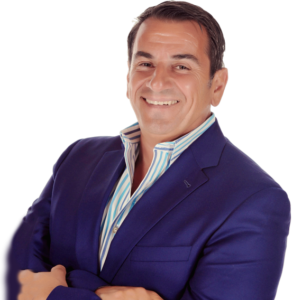 Pasquale Selvaggio is the founder and managing broker of RealtyWorks. With over 30 years experience in real estate, real estate development, home building and general contracting, he has used his experience to help many clients buy and sell their home. Pasquale has also worked with many designers and architects. He has taken advantage of these relationships as a broker by helping people walk houses in order to provide critiques for improvements and options to update their homes.
His desire has always been to build a real estate agency that people can trust. Even more so, Pasquale started RealtyWorks so that he could serve his community, his church, and his clients with hope to achieve their goal of building a home. He is with his clients every step of the way to ensure ALL their needs are being served and to make the process as simple as possible.
Ready to get started?
Click below to get in touch with us today!